Cool card; looks like it has some corner and edge wear, but I could see it going for $40-75.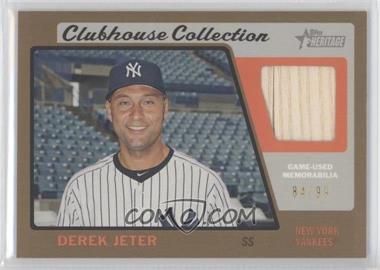 2015 Topps Heritage - Clubhouse Collection Relics - Gold #CCR-DJ - Derek Jeter /99
Courtesy of COMC.com
This one with a bat piece sold for $25.
__________________
--
Current Want to Buy/Trade for List:
1910 Murad College Series: NONE Completed Master Set!
1930s Phoebe Phelps Caramel Pennant of Georgia Tech
https://www.comc.com/Users/mjohnatgt,sh,i100
55% off sale from November 6-16th.