Cool card; looks like it has some corner and edge wear, but I could see it going for $40-75.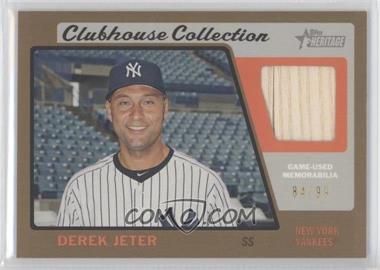 2015 Topps Heritage - Clubhouse Collection Relics - Gold #CCR-DJ - Derek Jeter /99
Courtesy of COMC.com
This one with a bat piece sold for $25.
__________________
--
Current Want to Buy/Trade for List:
1930s Phoebe Phelps Caramel Pennant of Georgia Tech
1910 Painted handkerchief of GA Tech pennant girl by F. Earl Christy sold by Atlanta Toy Museum on eBay circa 2000.
COMC store:
https://www.comc.com/Users/mjohnatgt,sh,i100